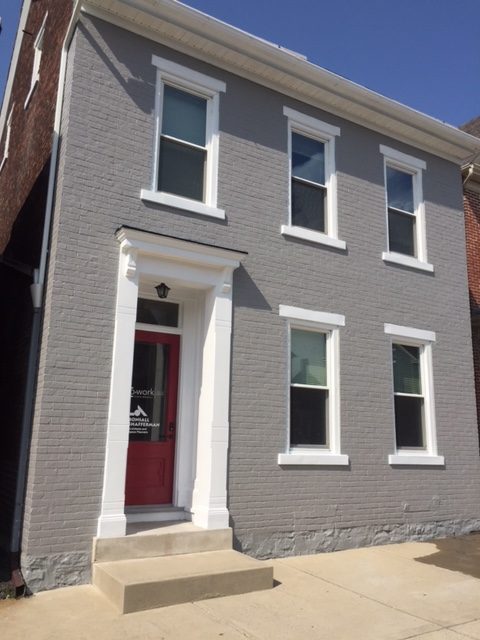 What we love
Community! Bethlehem, especially the Westside! And ... beautiful buildings! Let's put them all together! Gary is an architect and musician. Jennifer is a writer and marketing consultant. We are so excited to bring Coworking to West Bethlehem. Come and find out what it's all about!
One of our hobbies
Gazing out the window to find ideas. Here's the sunset view from CoWork 414! West Bethlehem is a beautiful place to be, the building has a great vibe and we are looking forward to a community of coworkers to enjoy this space.
We hope, through CoWork 414, to:
Facilitate synergies among our members.
Support businesses and non-profits on their growth trajectory.
Add vitality to the neighborhood (West Broad Street Businesses and the Westside of Bethlehem).
Serve as a resource to the neighborhood and the City of Bethlehem.
Be a positive voice and presence in the neighborhood, City of Bethlehem, and Lehigh Valley.
Coming Soon: Meet the Community
This is a space where members can have links to their websites posted! It's great for networking with each other and getting the word out about businesses or other organizations.
Next Steps...
Want to see your business or endeavor mentioned on this page? This is another benefit to members; we'll even link to your website if you want. Click on the green button to express your interest!